Historical sportswear brand Adidas has launched an interesting new collection for the upcoming Wimbledon 2018 tournament; the line will be available in stores and online from July 3, exactly one day after the beginning of the tennis championship.
Palace is the fortunate protagonist of the partnership, which presents dresses, tops, shorts, skirts for women and provides tracksuits, polo shirts, tees and shorts to men, with functionality and a real tennis style being emphasised.
Nothing is left to chance, and the promotion campaign features stars of both brands, like Palace skaters Blondey McCoy and Lucien Clarke together with the tennis players Alexander Zverev and Garbine Muguruza for Adidas.
The London famous skate brand joins Adidas and the combination seems successful: every element of the Adidas x Palace collaboration receives Adidas' expert treatment, attention to details in order to guarantee the legendary quality of the brand, mixed and influenced by the '80s style typical of Palace.
Moreover, a wide range of accessories, including socks, caps, wristband, even tennis balls and an umbrella are part of the line, perfect for tennis but without lacking in accurate design and quality.
The prices, as standard, start from £12, for a collection which is unique and reflects the the best of both worlds. The full collection will drop in-store and via the Palace web store — and Japan web store — at 11 am local time on July 3.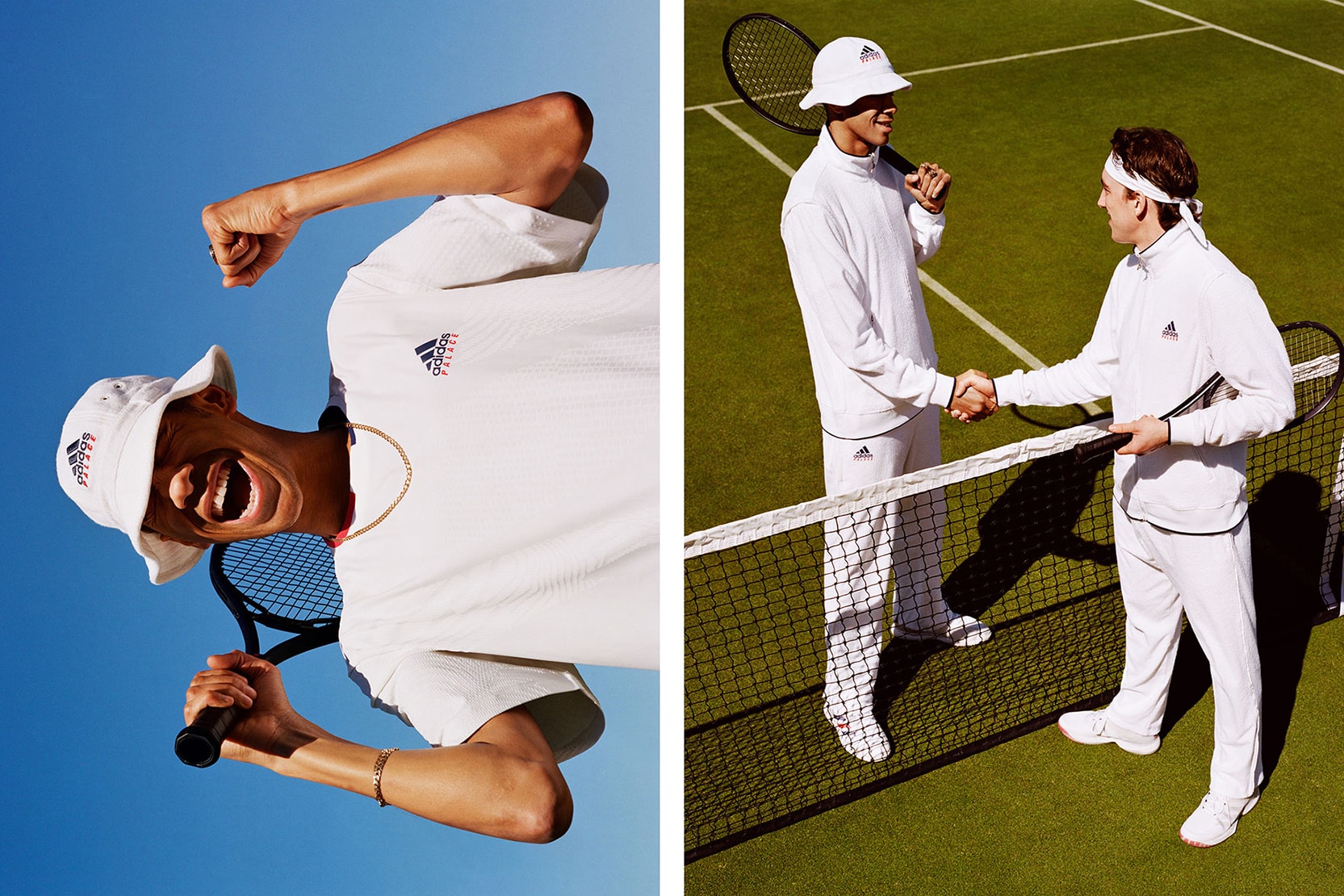 #Peace.Love.AdidasXPalace