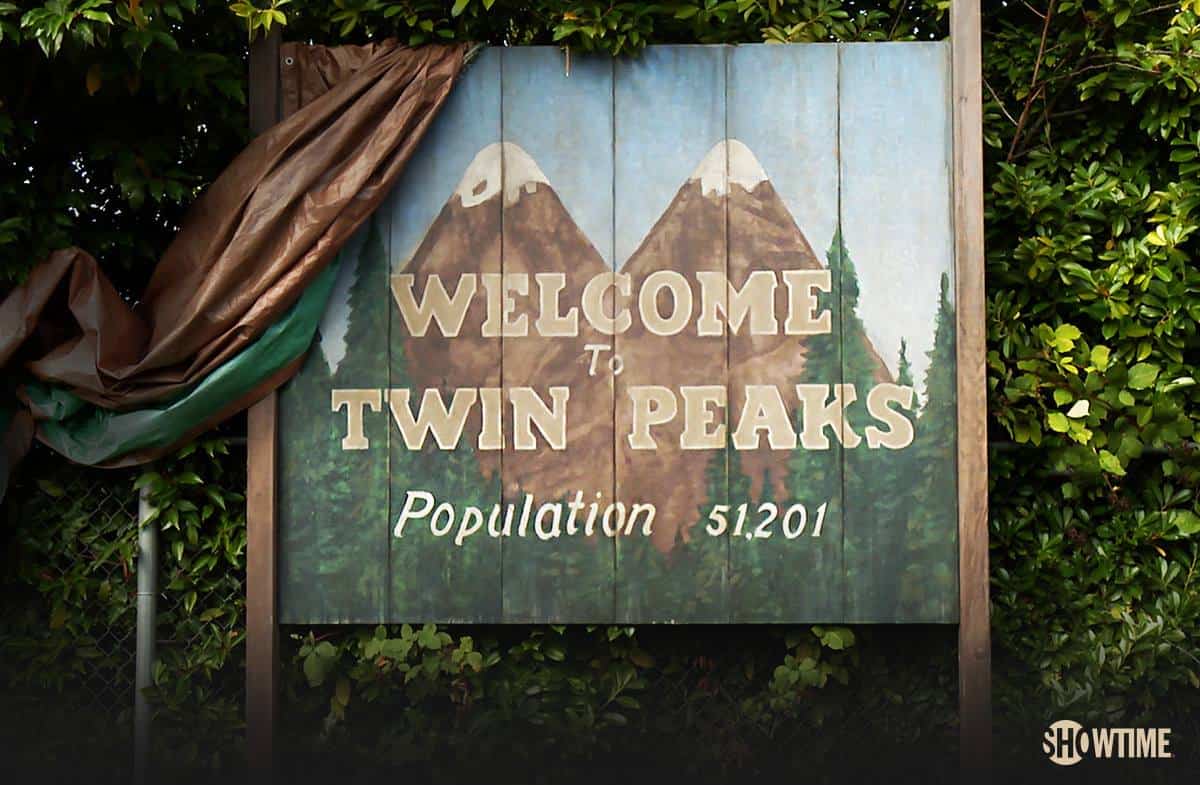 Stock up on coffee, donuts and cherry pie because the Twin Peaks revival will be beaming all its weirdness and surreality into our living rooms very soon. Showtime President and CEO, David Nevins, announced that the show will will debut as a two hour premiere on Sunday, May 21 at 9 P.M. Typically for a Lynch production, even the airing practices are a little odd:
Following the two hour premiere, Showtime will immediately offer the next two episodes via their streaming services Showtime Anytime and Showtime On Demand, before airing those episodes the following Sunday. From then on, a single one hour episode will debut each Sunday at 9 P.M. I'm already confused, and we haven't even revisited The Black Lodge yet.
Showtime also confirmed that the show will have 18 one hour-long episodes, with Lynch later revealing that he filmed the project like one long movie. Nevins confirmed that the show is "…designed to be a close-ended one-time event".
However, Lynch noted that he'd originally never planned to return to Twin Peaks after interference in the show led to a lacklustre second season and his movie prequel, Twin Peaks: Fire Walk With Me, was (unfortunately) poorly received. Interestingly, at the Showtime TCA Press Tour Panel, Lynch mentioned that Fire Walk With Me's story of Laura Palmer's final seven days alive will be "very much important for this".
At the same panel, journalists attempted to prod and probe Lynch into revealing more about the show, but in typical Lynchian fashion he was enigmatic and evasive.
When asked about how he and writing partner, Mark Frost, work together, he instead spoke of he and Frost in the wilderness, coming across mountains and mysteries, and when questioned as to whether these stories were ones he'd intended to use during the original airing of the show, he answered "well I'm not really at liberty to talk about that". He did, however, reveal his favourite part about the show:
"I'll tell you what I loved, the pilot for Twin Peaks. That for me set the tone, and made the world and the characters for me. That's started the thing and I felt really good 'bout that and that mood and those characters and fell in deep, deep love".
Lynch also gave some insight into why the show, despite being a cultural phenomenon during its initial run, ended up with a poor second season and an eventual cancellation:
"What killed Twin Peaks originally was 'who killed Laura Palmer?' was a question we didn't ever really want to answer. That Laura Palmer mystery was the goose that laid these little golden eggs. At a certain point we were told we needed to wrap that up, and it never really got going again after that".
Lynch hasn't made a feature film on over a decade, and unless you're a fan of his music, he's been off-the-map for a while, but it's good to hear that he hasn't lost an ounce of what made him successful (basically: not revealing anything, ever).
With a cast containing David Duchovny, Michael Cera, Mädchen Amick, Ray Wise, Dana Ashbrook, Naomi Watts, Laura Dern, Tom Sizemore, Amanda Seyfried and Eddie Vedder plus many more, Twin Peaks will return on Sunday, May 21.
#Peace.Love.TwinPeaks