Michael Jackson 'Urban Myths' Episode To No Longer Air On Sky Arts | TV News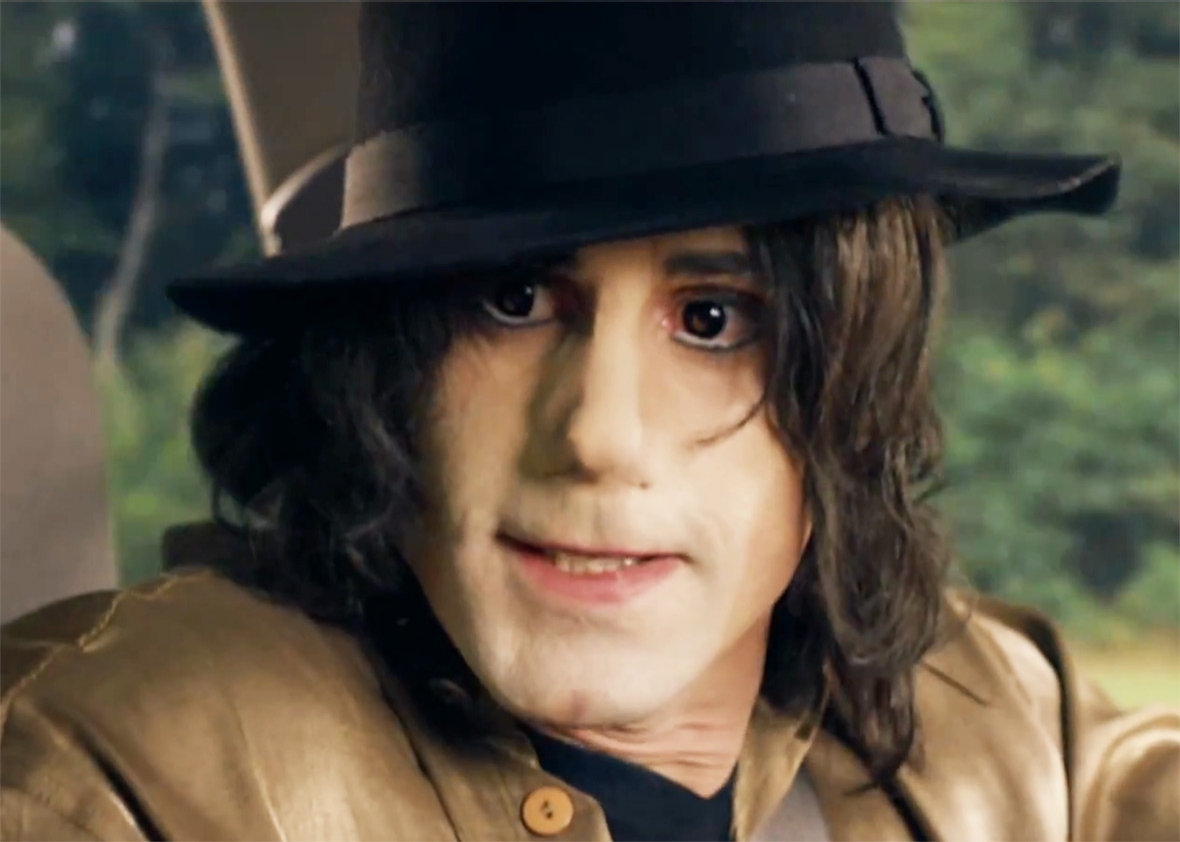 Earlier in the week a trailer dropped for the new Sky Arts show, Urban Myths, an anthology series focusing on half-true, semi-comedic stories revolving around famous figures. The trailer immediately caught backlash for Joseph Fiennes' portrayal of pop icon, Michael Jackson, with some accusing the show of "whitewashing". Following the outcry, Sky Arts has pulled the episode.
Sky Arts announced that the episode will not air on its original Thursday, January 19 air date, nor will it air at all. In a statement, the network wrote:
"We have taken the decision not to broadcast Elizabeth, Michael & Marlon, a 30min episode from the Sky Arts Urban Myths series. This decision was taken in light of the concerns expressed by Michael Jackson's immediate family. We set out to take a light-hearted look at reportedly true events & never intended to cause any offence. Joseph Fiennes fully supports our decision".
The immediate family in question is Jackson's daughter, Paris-Michael Katherine Jackson, who tweeted that the initial trailer for the show and Joseph Fiennes' performance as her late father "made me want to vomit" and asked "where is the respect?".
Fiennes admitted that he "wrangled" with the decision to take the role and ultimately understood why many were so upset.
This, naturally, was not the reaction Sky Arts was hoping for when they debuted the trailer for a show that's designed to be light hearted and absurd. While it perhaps would been fair to let the episode air to see if the show's depiction of Jackson was genuine and heartfelt, the odd appearance of Fiennes-as-Jackson in the trailer rubbed too many people the wrong way. Especially when it comes to beloved stars like Jackson, the internet can be effective and ruthless.
It is unclear at this time whether the premiere date of the show will remain Thursday, January 19 with a different episode in place, or if the show will simply debut a week later.
#Peace.Love.UrbanMyths
Gauche cinephile attempting to understand human interaction via obscure 70s movies. Sometimes books and music help, too.

http://stayinginsideforever.tumblr.com
http://letterboxd.com/Kurdt
Latest posts by Taylor Gladwin (see all)
Have your say....
comments