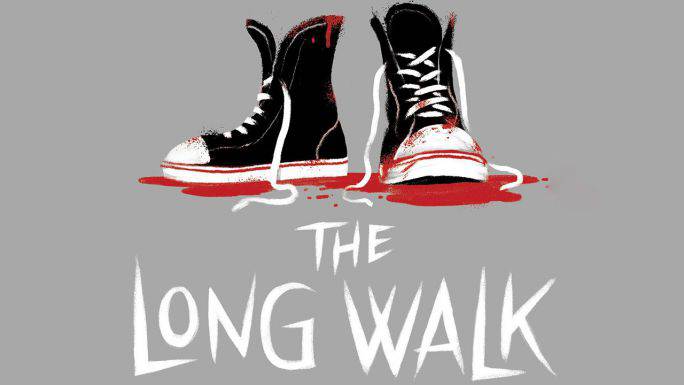 After Universal announced just days ago a plan to adapt Stephen King's The Tommyknockers, New Line have now hopped aboard the King renaissance and are moving ahead with the rare King work that has yet to be adapted to the big screen. The studio will take on a title penned under King's pseudonym Richard Bachman, the dystopian horror novel The Long Walk.
Set not too far in the future, when America has become a perilous police state, the novel follows one hundred teenage boys who volunteer to participate in an annual contest where one winner will be awarded anything he wants for the rest of his life, while the other 99 player will die.
The rules are ostensibly easy: don't stop walking and keep your pace above four miles an hour. Falter too long and you get a warning. Three warnings means you're out, and in this case, dead.
An adaptation of The Long Walk has been attempted to be made for decades. King regular Frank Darabont held the rights for a while and tried to get the movie off the ground but it never came to fruition. This version is coming from filmmaker James Vanderbilt, though he's wanted to make the project for years, even writing a spec script without the rights.
Once the rights slipped from Darabont, Vanderbilt moved in quickly and set the project up at New Line. He's penned plenty of scripts in the past, everything from Zodiac to White House Down, and previously directed the newspaper drama Truth, which starred Cate Blanchett.
The novel, written under the Bachman name through which King penned some of his darkest work, is perfect for a big screen adaptation as it lends itself to visual storytelling perfectly. Out of all the new King adaptations coming – and there are a lot – this one might have the most potential despite being one of King's lesser known works.
#Peace.Love.TheLongWalk